Planning for Excellence
We don't leave your home remodeling or repair project to chance. From our initial discovery meeting through estimation, design and construction we apply our deep knowledge of construction to find ways to creatively and efficiently achieve your perfect space.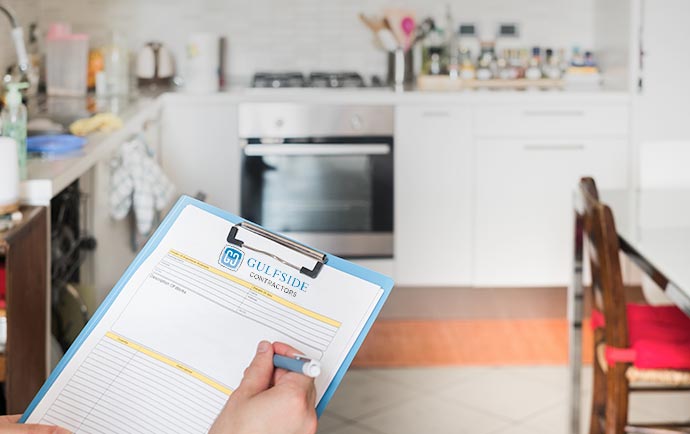 Detailed Estimates, No Surprises
Unlike other contractors, we don't provide "guesstimates" that later must be revised with multiple change orders. Gulfside Contractors provides accurate, detailed, fixed-cost construction agreements for every project. To ensure we take all factors into account, we first perform a discovery meeting to understand your goals, budget, and discuss the project in depth. Our team then creates a detailed feasibility study, then creates a design that addresses all of your concerns and suits your style. Our projects are fixed cost, so you fully understand the cost BEFORE we begin our work, with no surprises.
Our Process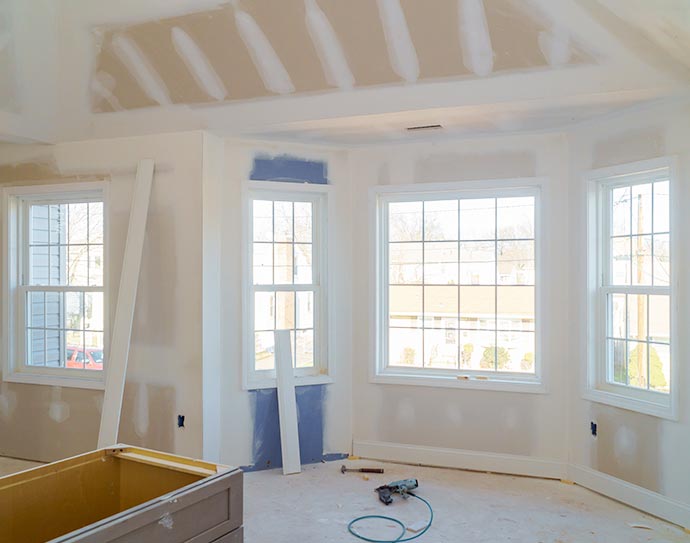 Stay Up-to-date with Construction Progress
While some clients choose to remain in their homes during the construction process, many local residents temporarily move to more suitable accommodations, so the fun can begin, without the invasion of privacy, noise and some of the not so enjoyable aspects of a home remodel. We understand all this may be an inconvenience and are always taking this into consideration as we plan your project timeline. For many of our clients, we are working on a second home, which allows us to complete the entire project while they are away, so that when they return they are greeted with a new, improved home ready to enjoy. Either way, we want to make this process the best it can be and work hard to think ahead—planning, planning and more planning.
Whether you are 5 miles away or 5,000 miles away, we ensure that you are informed every step of the way. Our Client Project Portal allows you to get timeline updates and see pictures of construction in progress, so that you're never left in the dark. It's your home and investment…we want you to know you're in great hands.
We Keep Your Home Clean & Uncluttered
Your home is very important to you, so it is important to us. Everyone who enters your home or property will treat it with respect, as if it were their own. Gulfside Contractors' jobsites are clean and organized so that we can continue work safely and efficiently.
As we move into the production phase of the project, we show our respect for your property by always keeping unwanted dust down and minimizing mess. We use specialized dust-free tile removal tools with HEPA vacs on all chipping hammers and grinders and protect adjacent rooms and surfaces with plastic sheeting. Floors are covered with cardboard to protect against damage, and materials and equipment remain in centralized staging areas. We maintain an onsite dumpster to keep debris in one centralized and controlled space.
At Gulfside Contractors, we understand that leaving you with a clean home is vitally important. That's why we designate a job site cleaner to professionally clean the site at intervals throughout the process and provide a final cleanup at the end to ensure that we leave you with a spotlessly clean site.