Complete Home Remodeling
Kitchen | Bath | Master Suite | Living Room | Floor Plan Redesign I Outdoor Living Areas | Flooring | Closets | Window & Door Replacement | Roof Replacement
Gulfside Contractors remodels homes throughout Sarasota County, Florida, and specializes in second home remodeling, coastal properties and homes within FEMA-designated flood zones. We will help you create beautiful and inspired spaces that define your home, match your tastes and enhance your lifestyle.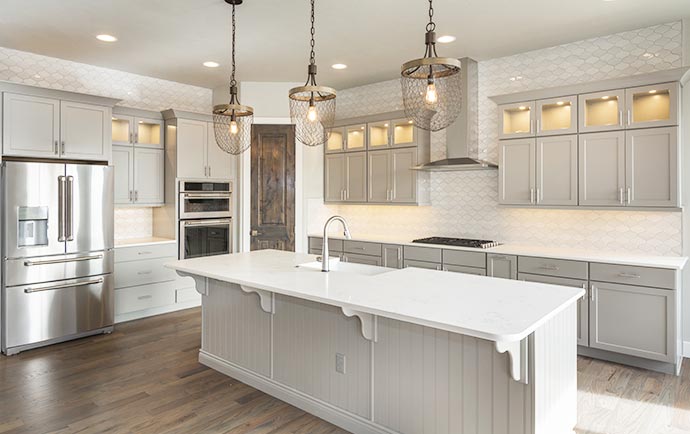 Kitchen Remodeling
Kitchen remodels are one of the most popular and advantageous projects to undertake, continually ranking among the best home updates to raise property values and increase homeowner satisfaction. Kitchens are the central hub of the home, and a poorly designed or out-of-date kitchen can interfere with your enjoyment of daily life. We will meet with you to determine your goals for the space and identify your personal style, and will provide guidance on design, layout and materials. From minor kitchen updates to complete kitchen overhauls or the creation of a true chef's kitchen, our experienced team will ensure that the work gets done at the highest levels of quality.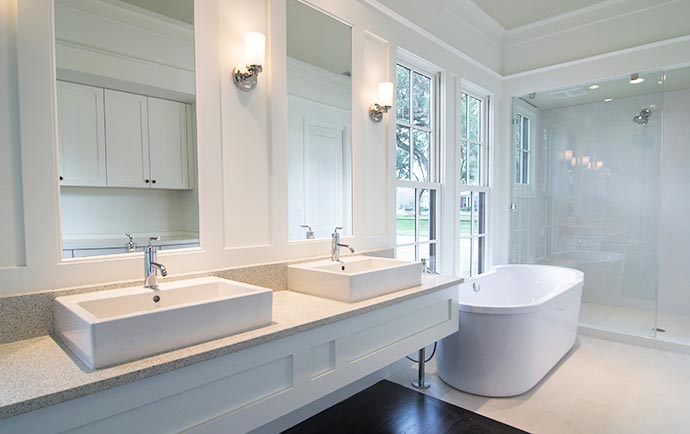 Bathroom Remodeling
Year after year, bathroom remodels top the list of most wished-for home improvements that both improve the daily quality of life and increase the value of the home. Whether you want to expand your shower, enlarge your bathroom's footprint, add storage space or perform a simple cosmetic refresh to modernize the space to match your tastes, our team can help. Contact us today and together we will create a bathroom retreat you are proud of.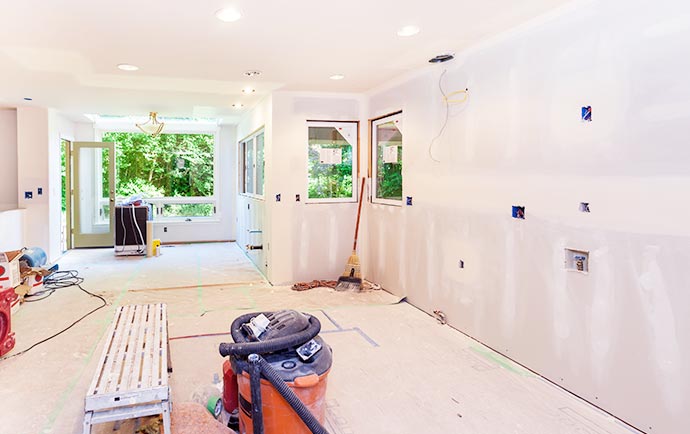 Whole House/Condo Remodeling & Extreme Makeovers
Create the perfect home to suit your Florida lifestyle with our whole house remodeling services. Many well-established homes are located on prime lots but suffer from dated interiors or poor flow. Gulfside Contractors will help you identify and correct what's wrong but keep what you love about your home. During the discovery process we'll get to know you, what areas of your home are working well, and identify those areas that need attention. We'll transform your "Before" home to a stunning "After" that fits your life and allows you to enjoy your home more fully. From major curb appeal to tropical oasis, it is all possible!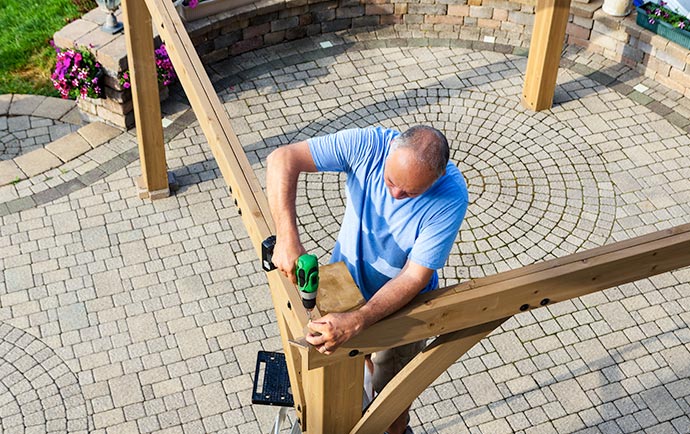 Outdoor Living Areas
Experience the ultimate in Florida living with a reimagined outdoor space that beautifies and enhances your home. We can design and construct a variety of outdoor living enhancements from basic upgrades to extreme outdoor makeovers. Private patios and lanais to outdoor kitchens, pergolas with motorized privacy screens and even pools, Gulfside Contractors has the expertise and innovation to create an unforgettable outdoor space to enjoy. You can have a resort feeling back yard experience.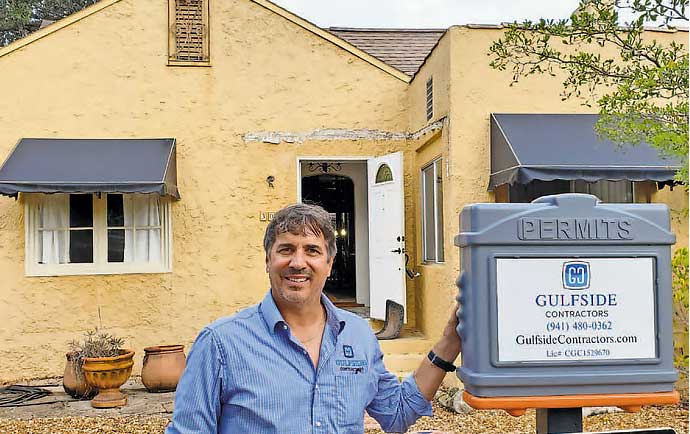 Historic Restorations & Renovations
As a state long known as a destination for travelers from all over the world, Florida is home to an immense number of historic homes, some of the oldest dating back to the 1700s. While the construction boom over the past few decades has proved to be the end of many of these homes, still more remain standing. To preserve these slices of history, a dedicated homeowner and a talented renovation crew are necessary in order to restore a historic home to its former glory. Gulfside Contractors has the skills, experience and respect to take on these often-delicate projects and to deliver a completed, fully restored historic Florida home that not only evokes memories and feelings of a time long past but also offers the most modern amenities while preserving the original integrity of the home. Read News Article
Let Us Design Your Perfect Space
Gulfside Contractors offers innovative and elegant in-house design services to bring your vision to life and create a truly turnkey remodeling experience. We also maintain professional relationships with a wide variety of talented Engineers & Architects who have experience in designing, engineering & creating Florida home remodels that improve our clients' lives. If you already have an Architect or design in hand, we would be pleased to work directly with the Architect of your choice.
Coastal Home & FEMA Flood Zone Remodeling
Many of Florida's stately coastal homes are located in FEMA-designated flood zones, which place restrictions on how much construction and repair can be completed within a specified timeframe. Every jurisdiction is different, but our experts have years of experience working up and down the Florida Gulf Coast and understand the rules & regulations. We will help you navigate the red tape and provide the information you need to make informed decisions about the extent and timing of the remodeling and improvements you choose to undertake.